Dear, Customers.
Many appreciations on your business with us.
We "Sunny Supply Inc" are proud of ourselves to serve you with the most competative price and higher quality. Recently we have accomplished the best supply chains from the direct manufacturing to the efficient delivery to your door. We are very sure that our 500 Florida customers would receive huge benefits from our direct manufacturing.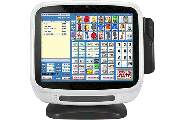 Also over 200 Cleaners in Florida are also able to improve their daily operational efficiency with our "Royal Touch" POS Systems. And our customers can create more profits than ever by using our "Royal Touch"  with full features and easy to use functions.  
Hope that you can save your costs and expenses each and every day with our products and dedicated services. 
Thanks,
        Hotel, Motel, Commercial Laundry Sales Representative
                 Andre : Direct 561-420-5437 
         Broward / West Palm Beach Sales Representative
                 James Lee : Direct 305-610-4238
         Miami-Dade  Sales Representative
                 Juan : Direct 305-801-2351
        Telemarketing 
                 Cristal : Direct 305-587-6530
Royal Western POS System, Credit Card Processing Service 
 James Lee / Director Direct : 305-610-4238
< Korean Language > 
고객 여러분께,
항상 우리 제품과 서비스를 이용해 주셔서 감사합니다.
Hotel,Motel,Commercial Launderer,